Hot News from Los Domos
Newsletters by David and Karen Caldwell, edited and published by Marshall and Cherith Mitchell.
Los Domos is a functioning camp in the mountains of Central Mexico, four hours from Mexico City and one hour from the capital city of Morelia. The site is located on a lake at an elevation of 7000 feet. Here residents, visitors and helpers design and fabricate geodesic dome cabins, improve program and minister to churches by training regular people from the church to be camp counselors to kids from that church. Ongoing research and development is shared at workshops and conferences.
Click on links for a PDF version of the newsletter.
The Chili Pepper – 2022
Walden's Puddle: Living w/o Internet – October 2022
Fellowship Around a Carpenter's Table: How 18 visitors made a difference. – March 2022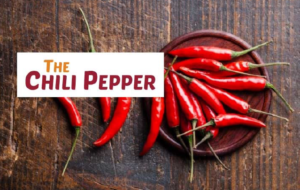 The Chili Pepper – 2021
We reference Matthew 1:23 as a passage that models what God did for us through Jesus, it is also a model for what counselors can do for their campers. And, for a church in Morelia: "The training opportunity at Los Domos is an answered prayer for the team
that works with adolescents and young people." – December 2021
Life is… recounting events at Los Domos in poetic like pros. "Though God sustains all, life is fleeting." And, "Though God is unchanging, life is circular." – October 2021
Photos accompanying a brief recounting of a training event, volunteer's project and a men's retreat: – August 2021
Entitled: Hardship's Blossoms, this Chili Pepper addresses the fact that, "God and his
glory always shines through even in the difficult times." – May 2021
The Chili Pepper – 2020
Let us hold unswervingly to the hope we profess, for he who promised is
faithful. – Hebrews 10:23 – August 2020
Cherith shares family thoughts. A closure statement: … we develop methods and share philosophy to use camps to reach through
congregations into communities. – June 2020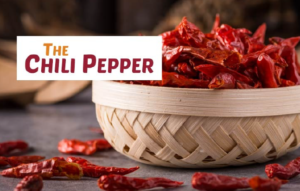 The Chili Pepper – 2019
How making eggnog and developing camps are similar: December 2019
It's Always Time To Do Camp: – September 2019
Camp Duffel – two teams. David in Guatemala. This year we have gone to our sixth country and into our eleventh state of
Mexico. – June 2019
In this issue of The Chili Pepper, headings include: Camp Preparation Months, Baptisms, Teaching Artisan's Workshop and Family Day at Los Domos. – April 2019
The lead article shares that Los Domos hosted the Mexico Christian Camping International regional conference. In another article it mentions about Karen training missionaries to India to learn and practice English. – March 2019
January – Imparting at a Bible Institute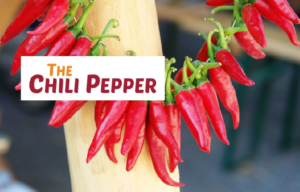 The Chili Pepper – 2018
April – 15 Years of Loving on Los Domos
October – The Heart of an Advocate
December – Karen's Christmas Cards

The Chili Pepper – 2017
October – Influencing Others to Touch Their World

The Chili Pepper – 2016
April – Camps International Social Media Launch